Investment coaching is unique. The process involves effective and regular two-way communication. Education must be a continuous part of remaining in control of your portfolio.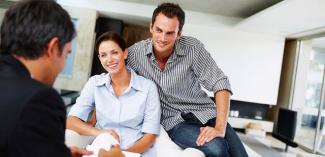 In today's marketplace, investing has become increasingly complicated. Investors are constantly bombarded by facts, figures, advertisements, statistics, and hype, leaving them feeling anxious, discouraged, and confused. Anchor Capital Management is committed to teaching investors the truth about investing, and helping them withstand and overcome the confusion brough on by the financial industry and the media. We help you come to the realization that detrimental investor behavior is largely driven by the media, popular culture, and the folks on Wall Street. Through this process, you can develop and define your own INVESTMENT PHILOSOPHY.
As Investment Coaches, we listen and communicate with clients on a regular basis. We help you accurately assess and quantify your tolerance for risk and develop a disciplined investment philosophy. Our strategy is based on the idea that free markets work. The capital markets have an immense capability to create abundant wealth. Thus, our role is to educate and discipline the investor in order to avoid the behavioral traps that destroy wealth and abundance. CONTACT US today to take advantage of this exceptional opportunity to create abundance and Peace of Mind in your life.